Donna Phillips, BA, BSW, MSW, RSW, Owner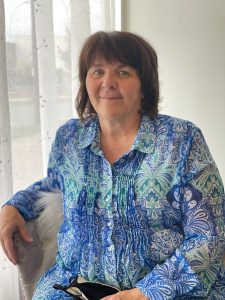 Donna returned to her hometown of Fredericton after living away for 30 years. Working alongside a team of other counsellors, they had a vision of opening a private practice here in Fredericton. Before returning to Fredericton Donna worked as an Executive Director for the Elizabeth Fry Society of Mainland Nova Scotia and with the Canadian Mental Health Association Halifax Dartmouth Branch.
Donna takes a holistic approach to counselling engaging clients from a person-centred, empowerment approach to counselling. Utilizing various therapeutic techniques such as Strengths-Based, Solution Focused, CBT, ACT, Narrative and Humanist approaches to practice Donna works with adults, children, adolescents, and couples. Together they are able to address a number of life challenges such as mental health and addictions, family violence, trauma (past and present), grief, employment, and life issues as well as circumstances of marital distress, separation, divorce, and child custody matters.
Don Persaud, BSc., BNRN, M.Ed., CCC, LCT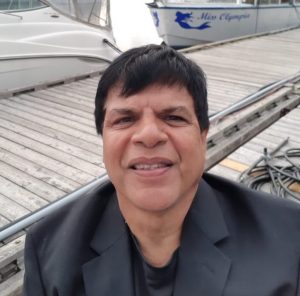 Don Persaud, a Canadian Certified Counsellor, holds a Masters of Education in Counselling Psychology and has a strong background in the medical field.  His area of expertise includes suicide and crisis intervention, coping and managing stress, anger, addictions (sexual/gambling/substances), anxiety, phobias, panic attacks, depression, domestic violence, body image, chronic illness, weight loss (healthy eating), eating disorders, chronic pain, and PTSD. He also provides guidance on relationship issues (couple counselling), self-esteem, self-care, loss/grief management, elderly issues, burnout, and time management.  His holistic, person-centred approach involves various therapeutic techniques, such as CBT, solution-focused, narrative, strength-based, and mindfulness.  Don has personally experienced numerous traumatic losses in his life and so is able to use his life experiences to help make a difference in people coping with troubling life issues.  He works with a variety of clients from various cultural and religious backgrounds, mostly available evenings, and weekends.
Katherine Astle, BSW, RSW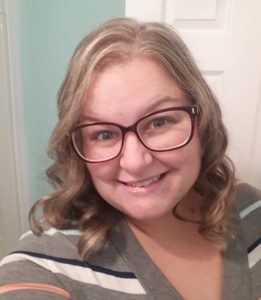 Katherine has been a registered social worker since 2012. Prior to the completion of the Bachelor of Social Work program, she completed a certificate in Family Violence Issues offered through the University of New Brunswick.
Katherine uses a person-centred approach and several therapeutic techniques including strengths-based and solution-focused.
Glynis S. Gremm, BA, MSW, RSW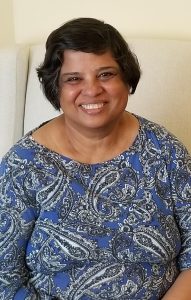 Glynis has been a registered social worker for over 15 years. She graduated from Wilfrid Laurier University with a Master of Social Work in 2005. She moved from British Columbia to New Brunswick in October 2020 to be closer to family.
Glynis has worked with clients who need assistance with their mental health, addictions or have had a brain injury. She likes using a person-centred approach to work with her clients to reach their therapy goals. Glynis is comfortable working with a diversity of any kind. She uses narrative theory, cognitive behavioural therapy, and solution focussed tools. Glynis works with adolescents, young adults, adults, and senior citizens.
Judy L. McKinney, BSW, RSW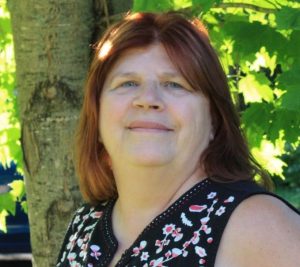 Autism Resource Navigator – for families dealing with Autism, Asperger's Syndrome, other Autism Spectrum Disorders, and assisting people to access resources specific to their needs. Social Worker – counsellor, (twenty years' experience): Counselling for Stress; Depression; Anxiety; Anger; Trauma; Grief; Loss; Violence and Abuse (past or present); Life changes, and life rebuilding; Therapeutic Tools: Attention to basic needs – self-care; client-specific resource information and tools to help identify, manage, and process issues and symptoms. Approaches – Strengths-Based, Client-Centered, Solution Focused, CBT, Crisis Intervention Models.
Catherine Smith, MACP, CCC, LCT-C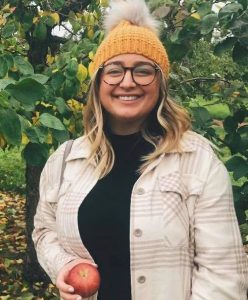 Catherine holds a Bachelor of Arts degree, majoring in psychology and criminology from St. Thomas University and a Master of Arts in Counselling Psychology, both obtained right here in Fredericton, New Brunswick. Catherine is a Canadian Certified Counsellor (CCC) in addition to a Licensed Counselling Therapist-Candidate (LCT-C).
Catherine has a certificate in Gottman Method Couples Therapy Levels 1 & 2 through the Gottman Institute and has completed Music-Integrated Therapy Training through Seabrook Music Therapy.
Providing a safe space, she works with clients from all walks of life, meeting the client where they are and aims to help support her client's needs.
Catherine can meet with individuals either in person (Fredericton & Oromocto locations), over the phone or virtually.
Sharihan (Shai) Ghanem,  BSc, MA, LCT-C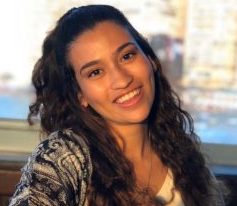 Shai is from an Egyptian Filipino background and moved to Fredericton at eight years old. Shai is a professional Canadian Counselling and Psychotherapy Association member and a Licensed counselling Therapist candidate. During her master's, Shai worked with youth, focusing on behavioural change and family dynamics.
Shai is passionate about diversity and improving the mental health care system for underrepresented communities. Her main interests are with youth and adults in individual counselling for various concerns such as trauma, anxiety, depression and self-esteem.
Shai uses person-centred, narrative therapy, CBT, ACT, and solution-focused approaches to collaboratively work with clients to reach their goals and desired outcomes.
Monnah Green,  BSW, MA
Monnah Green has a Master of Arts in Women's Studies and a Bachelor of Social Work. She uses a feminist, holistic, person-centred approach to counselling. She strives to create a safe, non-judgmental environment where clients feel empowered.
Monnah uses a variety of counselling techniques but mainly draws on strengths-based and Solution-based approaches. Monnah works with adults of all ages and adolescents and addresses mental health issues such as anxiety and depression, violence and abuse.
Amanda Cape, BSW, MSW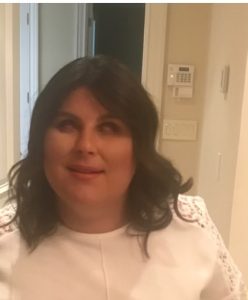 Amanda Cape is a bilingual registered social worker who obtained her Bachelor's degree in social work from McGill university in 2016 and her Master's of social work from Ryerson university in 2022. She moved to Fredericton in October 2022 from Montreal. Amanda is passionate about advocacy, inclusivity and helping others as someone who has lived with lifelong blindness. She is dedicated to working with individuals who have disabilities and strives to work on issues of depression and anxiety with her clients. Amanda uses a strengths-based and empowerment approach in her work. Amanda is available to counsel clients in person or over the phone.
Amanda enjoys reading, watching television and movies, meeting new people, and playing card and word games in her spare time.
Madeline MacIntyre, BA, BSW, MSW, RSW (HALIFAX)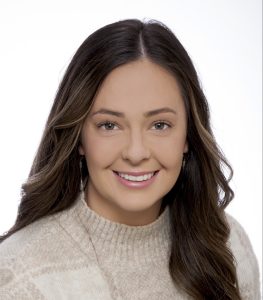 Madeline is a Registered Social Worker with the Nova Scotia College of Social Workers, and is seeing clients at our Halifax location. She is trained in Cognitive Behavioral Therapy (CBT) for Depression and Anxiety and Dialectical Behavioural Therapy (DBT). She received a Bachelor of Arts with a double major in Criminology and Sociology from Saint Mary's University, a Bachelor of Social Work from the University of Victoria, and a Master of Social Work (Healthcare) from the University of Waterloo. Madeline has worked in various social work settings, including mental health, child and family, and victim services. These opportunities have allowed her to learn and grow alongside individuals of all ages, gender identities, abilities, and sexualities, as well as most cultural, racial, ethnic, and religious backgrounds.
Madeline uses a holistic, anti-oppressive approach that builds upon the strengths and resiliency within a person, including a comprehensive integration of the social determinants and barriers to client health outcomes. She places value in working with clients across all social locations to recognize internal and external stressors caused by experiences of oppression, trauma, hardship, and violence. She believes in a therapeutic relationship that is strengths-based, tailored to the client's needs, and promotes empowerment, autonomy, and self-determination. Madeline aims to be self-reflective in the helping process and place value in providing clients with a genuine, respectful, listening presence and conscientious, client-centered support system.
Tiffany Saunders, BA, BSW, MSW, SWC (HALIFAX)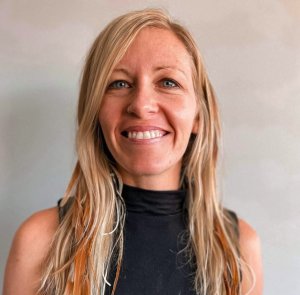 Tiffany focuses on taking a holistic health and wellness approach to the clients she works with, considering the social, economic and cultural contexts people have been shaped by. She is passionate about supporting others to connect to their own inner wisdom and guides, in addition to advocating for people to have equal access to the social determinants of health.
Some of her work has been assisting families with the challenges associated with the child protection system, in addition to accessing supports for individuals with physical and intellectual disabilities. She has worked closely with youth experiencing homelessness, those who have experienced sexual violence and people who are involved in the justice system. She is sensitive to the complexities of system level harms, and finding ways to interrupt them in collaboration with clients and other community partners.
Her approach in counselling is to provide an empathetic, non-judgemental safe space for people to be themselves, heal at their own pace, and work towards their dreams and goals. She is passionate about supporting self-identifying young women and girls, as well adult women around embodiment practices, addressing some of the collective challenges that women uniquely face. She is interested in working with all genders and non-gender specific people, sexual orientations, cultural and religious affiliations.
Some of her favourite practices and activities are yoga, boxing, meditation, cold dipping, hiking in nature, reading and staying connected to close friends and family.
Janelle Morash, BA, BSW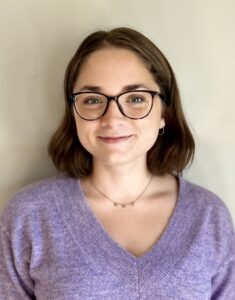 Janelle holds a Bachelor of Arts, majoring in psychology from St. Thomas University and a Bachelor of Social Work from Dalhousie University. She is a registered social worker through the New Brunswick Association of Social Workers.
She values a therapeutic process that considers the whole person and works collaboratively with clients to ensure they are heard and respected. She aims to create a safe space for clients to express themselves and feel empowered. Her work is guided by an anti-oppressive and trauma-informed approach. She uses a variety of techniques in counseling such as Cognitive Behavioural Therapy (CBT), narrative therapy, strengths-based, solution-focused, and mindfulness.
Janelle's areas of interest are anxiety, depression, self-esteem, postpartum depression/anxiety, coping skills, stress management, and trauma.